An Important Note:
Connect To Israel tours seek to bless Israel and the Jewish people. We do not use Palistinian bus companies or hotels in East Jerusalem. We do not tour in Palistinian controlled areas or support the Palistinian economy.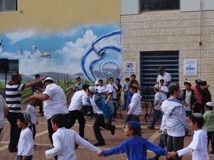 Each Connect To Israel tour may be based on a simular itinerary, but will be unique in its own special way. We are bringing people from all over the U.S. as well as other countries. Though the people come from varied backgrounds the experiences they share in Israel brings forth lifelong relationships. During our time in Israel we produce slideshows and videos to share with others and remind ourselves of special moments.
Click the link below to see previous tours slideshows and video highlights.